Our tri-annual Blissful One-Stop Wedding Show (BOWS) has had unparalleled success over the last ten years bears testament to our ingenuity in the field of events. BOWS is a one-stop place for couples to discover a wide range of products and services, attend enriching workshops and find wedding inspiration. Don't miss the main attraction of our event: a chance to win back deposits with our $50,000 Cash Rebate when you purchase from our vendors. Whether you are planning for an indoor extravaganza or a lavish outdoor occasion, we make it happen with our passion and flair for events, coupled with a network of trusted suppliers, caterers and more.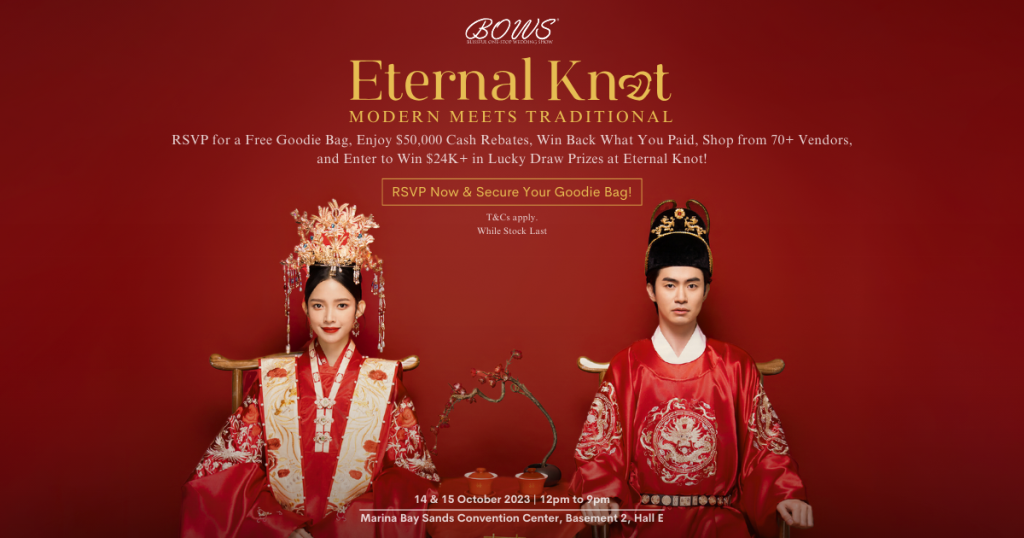 We are designing each pet event across Singapore to bring together a diverse mix of exhibitors, vendors and pet professionals. Every year, we organise 5 pet fairs at different locations, some of these pet fairs include CSC@Changi May-nificient Pet Pawty, Pets' Day Out in collaboration with NPark and The Star Vista Interstellar Pet Event. These pet events will showcase a wide variety of pet products, host engaging workshops and hold exciting competitions, reflecting the vibrant pet culture in Singapore. 
Additionally, our pet fairs will be hubs for learning and community building. We will host seminars and talks featuring experts in various pet-related fields. These fairs will provide valuable insights and knowledge to pet owners, promote responsible pet ownership and advocate for animal welfare.
We are eagerly preparing for the SG Pet Festival in 2024. This pet event will serve as a beacon for pet lovers, offering a platform to explore, learn and celebrate all things related to pets. Moreover, it will be a gathering spot for pet enthusiasts and showcase the latest trends in pet care, nutrition and wellness. 
Furthermore, we are looking forward to our next edition of BOWS in October 2023 that will once more be held at the Marina Bay Sands Convention Hall, Basement 2. Once more, attendees will be able to join us at this exciting one-stop wedding show that caters to all the wedding needs of a couple.